This month we will look at the putting stroke, giving you some simple tips that will hopefully improve your putting stroke.
Firstly pick your line and use the graphics or your own personal markings on the ball. This helps you to start the ball on the intended line towards the hole.
When you are satisfied with this, ensure your club face and the body alignment consisting of the shoulders, hips and feet are parallel to your intended line. The ball should be positioned just inside your left heel and your left eye directly over the ball.
Now with your shoulders, arms and hands comfortably relaxed,  maintaining the "V" shape formed by your forearms and hands, use the shoulders to take the putter back, with your hands staying as passive as possible. 
Your head should remain still throughout the stroke, with a good posture essential with the centre balance on the bridges of your feet, this will help keep the putter on its correct arc.
Ensure that your backstroke is about the same length or slightly shorter than the follow through, your forward stroke should accelerate in a single smooth motion. 
Practice this and hopefully, you will start to hole a few more putts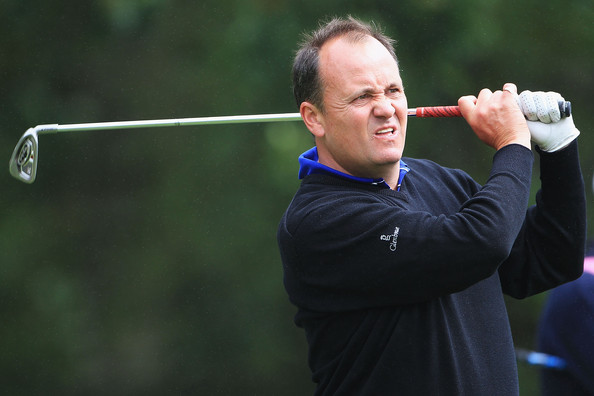 Jeremy Nicholls
Ledene Golf Centre - PGA Golf Pro
Jeremy Nicholls joined Ledene Golf Centre in 2004 and is a fully qualified class AA PGA professional. Jeremy is a highly respected and experienced coach having taught extensively throughout the West Midlands. Jeremy uses a modern and flexible strategy suitable for all golfers of all abilities.