Our driving range is floodlit, heated and fitted with automated Powertees system. We have 10 undercover year round bays and 4 grass tee bays are available during the summer months.
Our golf range is 300 yards long which incorporates accurate yardages with laser technology for our targets and chipping nets. We pride ourselves on having quality range balls, so our 2 piece Srixon range balls are replaced on an annual basis.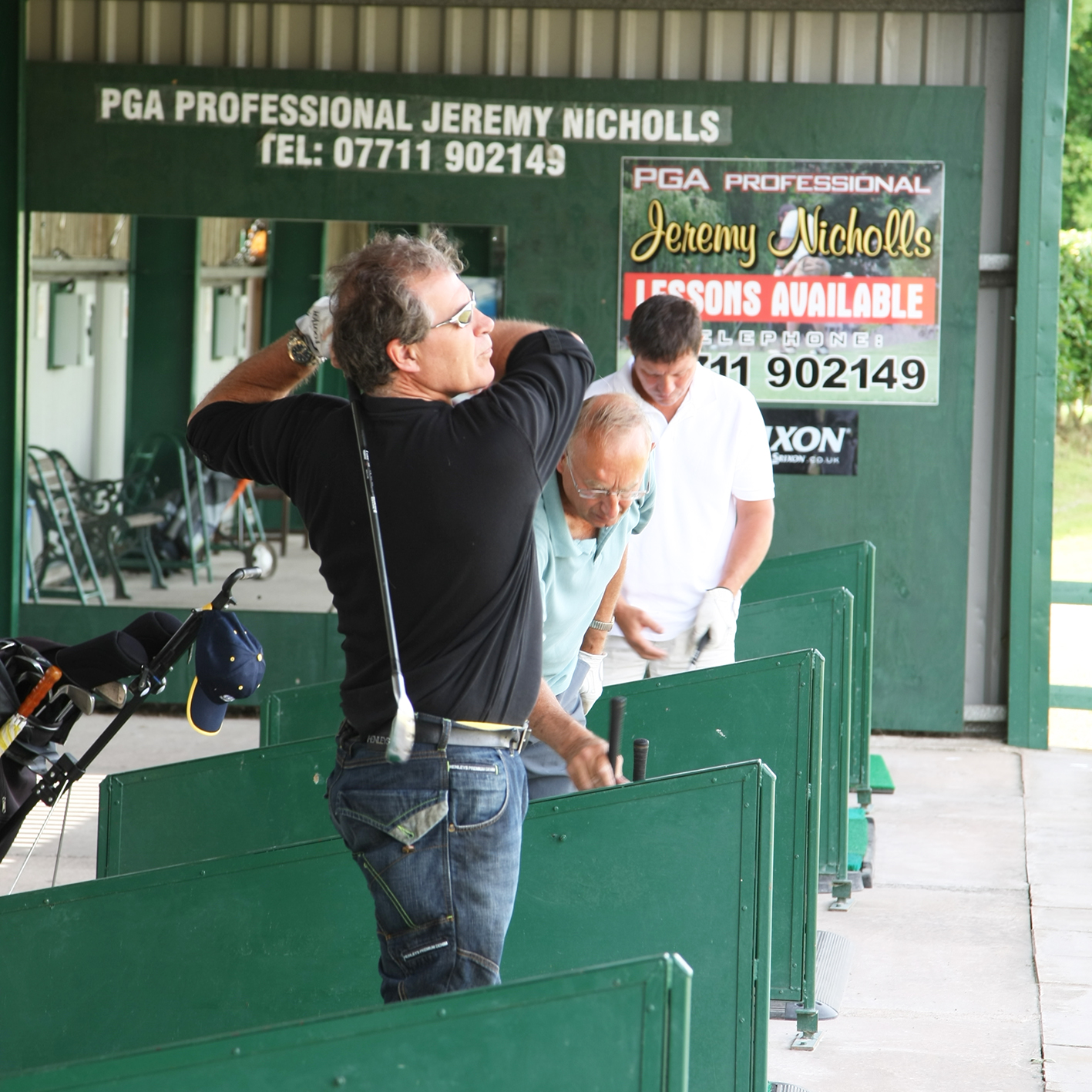 Driving Range Ball Price
50 Balls = £3.00

75 Balls = £4.00

100 Balls = £5.00
* Prices shown above are effective from 1st April 2017 *
Loyalty cards available pay up front for your range balls and top up with credit once used.
Golf course and range membership packages available.
Options
1.£300.00 inc £150 (which amounts to the value of £200 credit on loyalty card) for range and unlimited use of course for 12 months
2. £249.00 1 adult and 1 junior ( under 16 years) 12 months unlimited golf.
3. £199.00 12 months unlimited golf.
Free Golf Tips Evenings
(Winter months only) Resident PGA Professional Jeremy Nicholls will be on our heated driving range to answer questions and offer practical advice on any aspect of your game. Normal range ball prices apply.
For further information please contact us or have a look at our Facebook page.