A key point to letting your swing flow  is to release the tension when addressing the golf ball.  Always trying to feel when your over the ball that you stay loose and have as little tension in your forearms and hands.
To alleviate this try to waggle the club head and this will hopefully create a smooth start to your backswing.  A pre-shot routine that might help will be to waggle the club and stare at your intended target then glance at the ball before  starting your backswing.
Golfers who tend to struggle with tension over the ball tend to do the opposite they will stare at the ball, and pay little attention to their target becoming increasingly tense through the hands and arms which will lead  to not committing to your shot.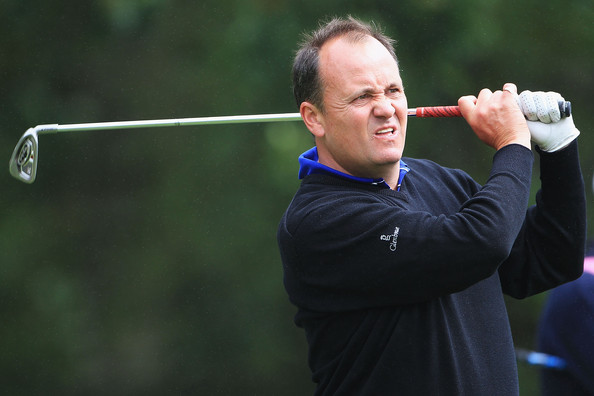 Jeremy Nicholls
Ledene Golf Centre - PGA Golf Pro
Jeremy Nicholls joined Ledene Golf Centre in 2004 and is a fully qualified class AA PGA professional. Jeremy is a highly respected and experienced coach having taught extensively throughout the West Midlands. Jeremy uses a modern and flexible strategy suitable for all golfers of all abilities.