This months article is a feature on the Ryder Cup it is classed as the premier event on the golfing calendar which only takes place every 2 years and is a must watch golf tournament even to non playing viewers. I have had the privilege to watch my good friend Peter Baker in the Ryder Cup at the Belfry in 1993, the atmosphere was something i had never experienced before at other golfing events.
The 2012 and 39th Ryder Cup takes place at the Medinah Country Club Illinois, U.S.A.
Team U.S.A and Team Europe go head to head from Friday 28th September to Sunday 30th September.  Europe are the current holders of the Ryder cup beating America at Celtic Manor Resort Wales in 2010.
The Ryder Cup is a different format of golf that you would usually watch, it is a match play event with each match being worth 1 point.  Players are competing against each other ( head to head) rather than against the course as in stroke play.  This is what makes the Ryder Cup such an exciting event as the players become much more attack minded, rather than the conservative play they might well use in a stroke play event.
The first 2 days are made up of 4 foursome (alternate shots) matches in the mornings and 4 fourball (better ball) matches in the afternoons.
On day 3, 12 single matches take place, the top 12 Americans and the top 12 Europeans going head to head.
A total of 28 points are available, with 14 1/2 points needed to win the cup and 14 points needed for the defending champions to retain the cup.
Europe enter this Ryder Cup as defending champions and over the weekend you will see golf at its very best, with top golfers taking on different strategies to what they would normally be accustomed to playing. It will make compelling viewing with nothing between the 2 teams as the 24 players on view are all ranked in the top 35 in world golf.
So sit back get ready for loads of birdies and enjoy the World Cup of Golf!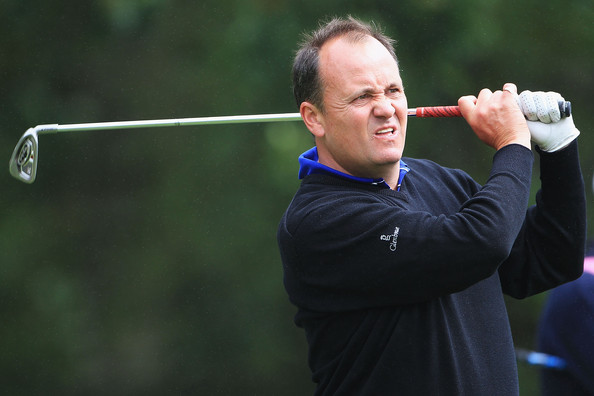 Jeremy Nicholls
Ledene Golf Centre - PGA Golf Pro
Jeremy Nicholls joined Ledene Golf Centre in 2004 and is a fully qualified class AA PGA professional. Jeremy is a highly respected and experienced coach having taught extensively throughout the West Midlands. Jeremy uses a modern and flexible strategy suitable for all golfers of all abilities.