As winter approaches and due to the adverse weather conditions more of your practice will take place on the driving range. During this time it would be beneficial for you to focus on all the key basic fundamentals that lead to you having a consistent golf swing.
Posture At The Address Position
One of the key points to a fluid golf swing is to have the correct posture at the address position. Ensure your feet are shoulder width apart, then bend forward from the hips, your weight should not be to forward on your toes or back on your heels, but the weight should be evenly distributed on the balls of your feet, this will give you a good solid base to work from. With the knees slightly flexed and the arms hanging comfortably from the shoulders, you will be in a good position to make a start to your back swing.
A good posture is important to every club in your bag, taking into account the shorter clubs, the spinal angle will be tilting more forwards, with the spinal angle feeling more vertical when using the longer clubs. Hopefully if you practice this simple routine on the range you will start to see the benefits when you go on the course.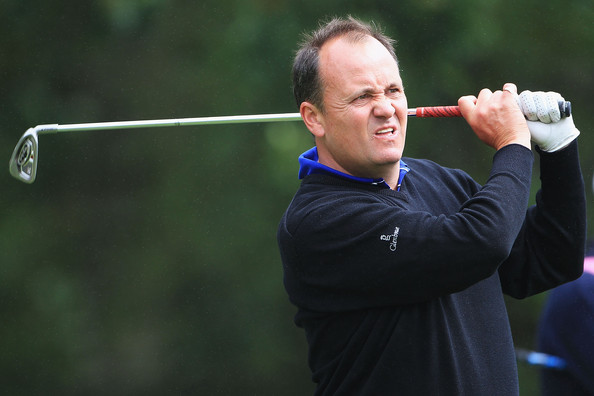 Jeremy Nicholls
Ledene Golf Centre - PGA Golf Pro
Jeremy Nicholls joined Ledene Golf Centre in 2004 and is a fully qualified class AA PGA professional. Jeremy is a highly respected and experienced coach having taught extensively throughout the West Midlands. Jeremy uses a modern and flexible strategy suitable for all golfers of all abilities.