As winter arrives more of your golf practice will take place on the driving range. During our free golf tips evenings which run from November to March, Dates until the end of the year being Wednesday 28th November and Wednesday 12th December 2012, 6.30 – 8.00pm ( check website for future dates www.ledenegolf .co.uk).
I have noticed many range users will choose any club and hit balls randomly. So i thought this month we would incorporate a routine to your practice session and make the time spent on the range more productive.
Firstly a few stretches to loosen muscles especially in the cold weather. A popular stretching exercise using your golf club would be to hold the club behind your upper back, gripping either end of the club, rotate your body to the right as you would when taking a swing, then rotate back to the left, keeping your lower body still. Side Bends- Hold club with hands wider than the shoulders, raise the club above the head, arms straight, lean to the right as far as you comfortably can feeling the stretch on the left side of your body, repeat on the other side.
Try to incorporate the same pre-shot routine that you would use on the course in your practice session on the range. Taking note of the basic fundamentals of your golf swing, like your grip, posture and your body alignment and always look to aim towards a specific target on the range.
Begin with your wedges/short irons, hitting about 20 balls. Then repeat with your long irons, then finally working your way up to your fairway woods and driver.
Now work your way back down through your clubs, so after your driver and fairway woods, go back to your long irons, short irons and finally wind down your practice session with a few wedges to finish off with.
When golf courses are closed during the winter due to the adverse weather conditions, the driving range gives you the ideal opportunity to keep practicing during the winter months which will help you to maintain the consistency and timing of your golf swing. It also helps you become familiar with your clubs and understand how your clubs work for you. By using the yardage markers on the range you can assess how far you hit each club, (Especially for those who own a range finder). When using your driver or fairway woods try to envisage hitting down a fairway by using the different markers on the range. Hopefully this will make your practice session more constructive and enjoyable and will lead to lower scores when you eventually get back on the golf course.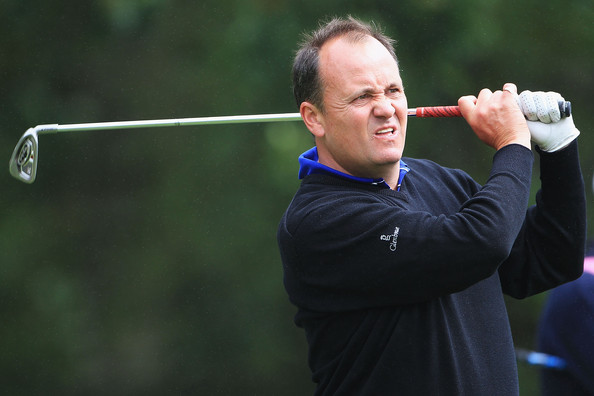 Jeremy Nicholls
Ledene Golf Centre - PGA Golf Pro
Jeremy Nicholls joined Ledene Golf Centre in 2004 and is a fully qualified class AA PGA professional. Jeremy is a highly respected and experienced coach having taught extensively throughout the West Midlands. Jeremy uses a modern and flexible strategy suitable for all golfers of all abilities.