As hopefully the better weather arrives, we see an increase in more visitors to the Centre.
I thought this month i would remind you of some of the basic etiquette  that not only helps our ground staff maintain the course to its highest standard, but also makes a round of golf more enjoyable to yourself and fellow players.
1  Keep Up A Good Playing Pace:
Always be ready to take your turn.

Leave bags in a position by the green, where you can quickly move on to the next tee.

Do not remain on green when all putts are finished – move off quickly.

If you are playing slow, let the group behind you through.

A maximum of 4 players  per game.
2  Divots
If you play a tee or fairway shot and you have caused a divot, remember to replace the divot, tapping it down gently so the grass can continue to grow.
3  Bunkers
When your ball has landed in a bunker, once you have played your ball, using the rake supplied, rake and smooth the sand so it is ready for the next unfortunate player that lands in the sand. (If you continually find yourself in a bunker, take a look at
Novembers tips).
4  Greens
Only use the putter on the greens. When removing the flag place it carefully on the turf at the edge of the green, do not throw it down on the green.
5  Repair Your Pitch Marks
Using a pitch mark repairer, insert the the tool at the edge of the pitch mark and push gently towards the centre, do this around the edges of the indentation.  Gently pat down repaired area with putter so surface is even.
With these few simple reminders, i hope this will give you many enjoyable rounds of golf at Ledene this summer.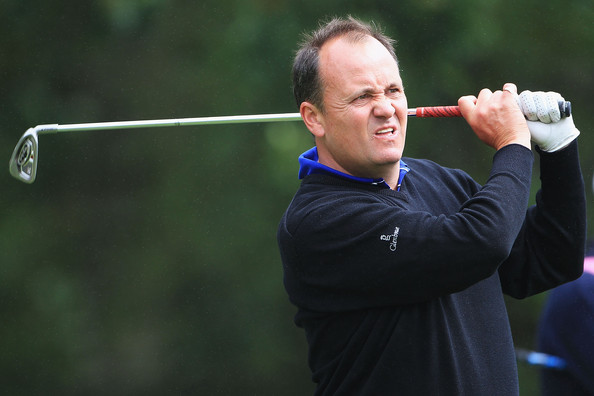 Jeremy Nicholls
Ledene Golf Centre - PGA Golf Pro
Jeremy Nicholls joined Ledene Golf Centre in 2004 and is a fully qualified class AA PGA professional. Jeremy is a highly respected and experienced coach having taught extensively throughout the West Midlands. Jeremy uses a modern and flexible strategy suitable for all golfers of all abilities.