After last months chip/run article we will finish with the short game section by looking at how to help you get out of a greenside bunker.
Take up your position in the bunker, settle yourself in the sand and then flex your knees to give yourself a good solid base (make sure the ball position is in line with the left heel).

Position your body alignment (shoulders, hips and feet) slightly to the left of your intended target.

Open the clubface and then take your normal grip.

The club will follow the line of the body, creating a feeling of an out to in swing path.

As you make your backswing, hinge your wrists so that you create a steep angle of attack.

In the downswing make sure you hit an inch behind the ball and let the bounce of the club glide through the sand and that will enable the club to lift the ball into the air.

After the club has made contact with the ball in the sand, keep the club head moving along its path. (Don't let the club head decelerate)
REMEMBER: DO NOT GROUND YOUR CLUB BEFORE YOU PLAY YOUR SHOT AS THIS WILL INCUR A PENALTY.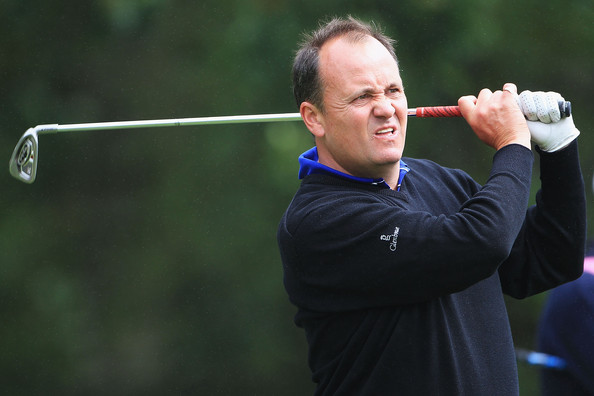 Jeremy Nicholls
Ledene Golf Centre - PGA Golf Pro
Jeremy Nicholls joined Ledene Golf Centre in 2004 and is a fully qualified class AA PGA professional. Jeremy is a highly respected and experienced coach having taught extensively throughout the West Midlands. Jeremy uses a modern and flexible strategy suitable for all golfers of all abilities.