As Christmas approaches, here are some  gift ideas  to help you find the correct gift for the golfing family and friends on your Christmas list.
GOLF ACCESSORIES/ ATTIRE – The list can be endless here but good quality  golf balls eg  Srixon /Titleist are both popular brands, golfing jumpers and tee shirts, as well as a good quality waterproofs for those golfers who like to carry on playing through the winter.
GOLF CLUBS – When buying a golf club nowadays a lot of clubs are tailor made to suit the individual golfer (custom fitted).  Whether its a driver, set of irons or a putter make sure relevant information about the individual you are buying for is given eg height, handicap and age of the golfer.
GOLF LESSONS – whether you're a total beginner or an established golfer. A golf lesson can prove to be invaluable. A beginner learns the basic fundamentals of a correct golf swing which sets you on the right path to learning to play golf, or as an established player you can tweak your golf swing or work on other areas of your game that you wish to improve upon
GOLF RANGE FINDER – for the more serious golfer are now proving very popular, as they give you the exact yardage from the tee or where your ball is lying on the fairway. This enables you to  choose the correct club for the yardage given. I personally use the Bushnell range finder but the Garmin GPS wristwatch is also another suitable alternative.
I hope the above gives you some help in choosing a gift  suitable to your budget for the golfer in your family.
I would finally like to wish you all  " A very Merry Christmas and a Happy New Year" from everyone at South Staffs Golf Club Academy and I look forward to seeing many of you practicing and playing golf at South Staffs Golf Club Academy over the Christmas holidays.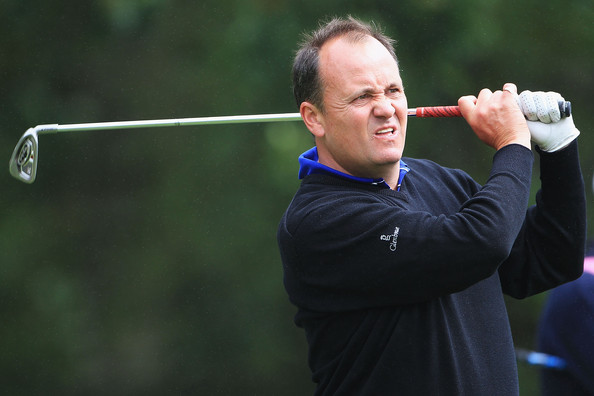 Jeremy Nicholls
Ledene Golf Centre - PGA Golf Pro
Jeremy Nicholls joined Ledene Golf Centre in 2004 and is a fully qualified class AA PGA professional. Jeremy is a highly respected and experienced coach having taught extensively throughout the West Midlands. Jeremy uses a modern and flexible strategy suitable for all golfers of all abilities.